Total Marine Technologies
From repairs, to installation, to service, Total Marine Technologies has all your marine needs covered. We pride ourselves in our marine engine expertise and outstanding customer service. Our experienced, factory-trained technicians will have you out on the water in no time.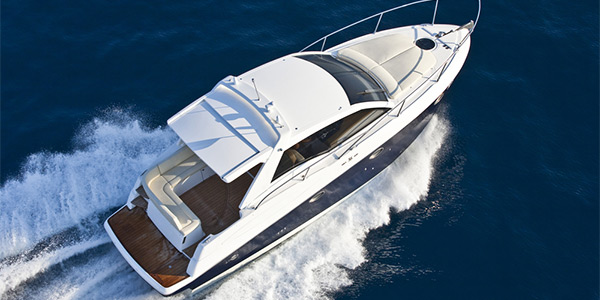 Boat Repair in Lapeer County, MI
Locally owned and operated, Total Marine Technologies has been offering superior service to boaters in Lapeer County, MI for nearly two decades. We specialize in the service and repair of all types of marine engines. But our services don't end there. We offer way more than just boat repair in Lapeer County, MI. We are equipped and ready to assist with all of your marine needs. Are you ready to upgrade your experience? We install marine radios, GPS, depth finders and more. We can also complete your accessory repairs, restoring vinyl seats and decking. As your full-service marine shop, we also offer a haul-out and launch service to customers within a 30-mile radius.
We know how important your boating experience is to you. Whether marine life is your hobby or your career, your boat (and everything that goes with it) are highly valued possessions. We take the utmost care with every piece of equipment and complete projects down to the tiniest detail. Our certified technicians apply their extensive experience to ensure you receive top-notch service. We use top-of-the-line products and parts that are built to meet or exceed industry standards. Why would you trust your marine engine repair in Lapeer County, MI to anyone else? Contact us for repairs, installations and special services. Start enjoying the following benefits of Total Marine Technologies today:
We are a locally owned and operated business, serving the area since 1998.
We specialize in the repair of all types of marine engines.
We are OMC Certified, employing Certified MerCruiser technicians.
Our full-service company offers repair, installation and custom services.
Our parts are made by industry-leading manufactures and are built to last.
Let Us Start Your Engine Today
Don't miss a day on the water. Call Total Marine Technologies today for all your marine service and repair needs.
---
Areas Served
Up to 50 mile radius including:
St Clair Shores MI
Pontiac MI
Auburn Hills MI
Fenton MI
Flint MI
Capac MI
Tuscola County MI
Sanilac County MI
St Clair County MI
Macomb County MI
Sarnia MI
Algonac MI
Yale MI
Lexington MI
Port Sanilac MI
Fort Gratiot MI
Oakland County MI
Genesee County MI
Tuscola County MI
---
Manufacturers