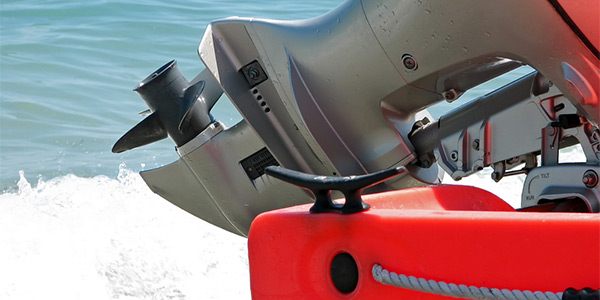 Boat Repairs and Services
Our goal isn't simply to repair your engine. We want to make your time on the water fun and enjoyable. That's why we work hard to complete repairs and installations to high standards of professionalism. We use reliable industry-leading parts, installed by factory-trained technicians. You can rest assured your boat is in great hands with Total Marine Technologies.
We also know you need more than just someone who can fix your propeller. Total Marine Technologies is well-equipped to handle all your marine needs. Our full line of services includes installations, specialized services and boat engine repair in Lapeer County, MI. Contact us for all of the following:
Repairs:
Carburetor rebuilding and tuning: Don't trust your parts to just any mechanic. Our certified technicians are highly trained and experienced for these detailed repairs.
Engine re-powers: Don't get stuck dead in the water. We offer a two-year warranty on engine re-powers.
Engine tune-ups: We'll make sure you are ready to cruise the waters with a professional tune-up.
New and re-manufactured engine replacement: If you are ready for a complete overhaul, we can replace your engine to make your vessel like-new again.
Outdrive rebuilding: We use industry-leading manufacturers to ensure your parts are long-lasting and reliable.
Prop repair: You can trust our experienced technicians to complete propeller repairs smoothly and efficiently.
Carpet and decking repair: Is your boat showing signs of wear? We are happy to make it shine with new marine carpet in Lapeer County, MI.
Installations:
GPS installs: Don't get lost at sea. We install top-of-the-line GPS units.
Depth finder installs: Worried about shallow routes? Protect your vessel with a depth finder.
Marine radio installs: Add safety and convenience to your ride with at-sea communications.
Custom covers: Protect your valuable asset with a customized cover from Total Marine Technologies.
Services:
Haul-out and launch service: We offer this convenience for all our customers within a 30-mile radius.
Winterizing: Done cruising for the season? We can help with professional winterizing.
Shrink-wrapping: To prevent mildew, we use a dehumidifier when shrink-wrapping your boat.
Storage facility: Do you need a home for your vessel? Total Marine Technologies offers storage space.
At Total Marine Technologies, we use new and re-manufactured parts that are built to meet or exceed OEM requirements. We proudly offer the following industry-leading brands:
Amtech
Quicksilver
Evinride
Total Marine Technologies is ready to take your aquatic experience to the next level. Contact us today at 810-721-8079 for all your marine service and repair needs.